Bogor  ( WWT ) -  Artikel Berbahasa Indonesia, setelah Artikel Berbahasa Inggris English Balinese musician... I Gede Ari Astina or familiar...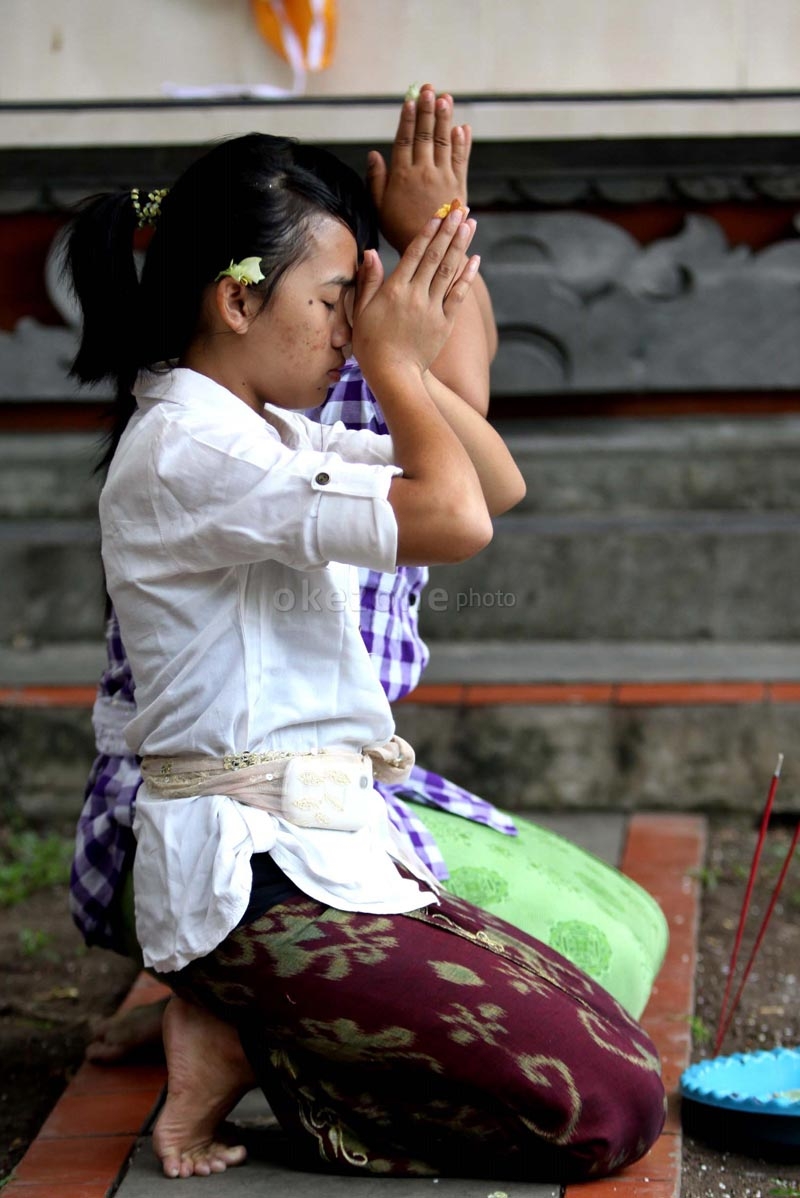 Bogor (
WWT
) -
Artikel Berbahasa Indonesia, setelah Artikel Berbahasa Inggris
English
Balinese musician...
I Gede Ari Astina or familiarly called Jerinx posted a post
'What do I do if my religion is insulted?'
The following is Jerinx's brief writing:
What will I do if my religion is insulted?
I will be silent.
Why?
Because I believe GOD is all-powerful, all-powerful
Remember...
Bali was bombed twice by people acting in the name of a religion, considering Bali a 'dirty and deserving of elimination' place.
But what happened after the bombs?
There is no such thing as a demonstration or action against a particular religion in Bali.
What happened instead helped each other to restore Bali.
Now imagine,
if I and other Balinese people think
"wow, that religion is against my religion/culture, and my religion teaches me to take revenge and kill those people" can you imagine what will happen?
Yes. War. War. And war. Blood.
Tears. Destruction.
Then?
Enter foreign to propaganda
'reconcile' the conflict and take over all natural resources owned by this nation.
Such cases have occurred in other parts of the world.
And the easiest way to prevent all of that is: stop being a defender of religion.
Keep your religion to yourself.
Why believe that GOD is Almighty... Omniscient if you still doubt His power?
Greetings Great Indonesia!
Photo: Special
Bahasa Indonesia
Musisi asal Bali,...
I Gede Ari Astina atau akrab disapa Jerinx memposting tulisan

'Apa yang saya lakukan jika agama saya dihina?'
Berikut tulisan ringkas Jerinx:
Apa yang akan saya lakukan jika agama saya dihina?
Saya akan diam.
Kenapa?

Karena saya percaya TUHAN maha kuasa, maha segala2NYA


Ingat ya,.....
Bali dibom dua kali oleh orang-orang yang mengatas namakan sebuah agama, menganggap Bali sebuah tempat yang 'kotor dan layak dilenyapkan'.

Tapi apa yang terjadi setelah bom-bom tersebut?
Enggak ada yang namanya demo atau aksi menolak agama tertentu di Bali.

Yang terjadi malah saling bantu untuk memulihkan Bali.


Sekarang bayangkan,
jika saya dan orang-orang Bali lainnya berpola pikir
"wah, agama itu memusuhi agama/budaya saya, dan agama saya mengajarkan saya untuk membalas dendam dan membunuh orang-orang tersebut" bisa kamu bayangkan apa yang akan terjadi?

Ya. Perang. Perang. Dan perang. Darah.
Air mata. Kehancuran.

Lalu?
Masuklah asing dengan propaganda
'mendamaikan' konflik dan mengambil alih semua SDA yang dimiliki bangsa ini.

Kasus seperti itu sudah banyak terjadi di belahan bumi lain.
Dan cara yang paling gampang untuk mencegah semua itu adalah: berhentilah menjadi pembela agama.

Simpan agamamu untuk dirimu sendiri.


Untuk apa percaya TUHAN itu Maha Kuasa...Maha Segala2 NYA jika kamu masih menyangsikan kekuatanNya?


Salam Indonesia Raya!

Foto : Istimewa